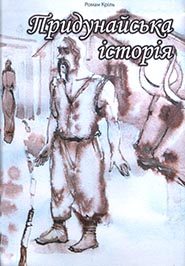 This edition is an exclusive thing, and you cannot buy it. But you can
get it as a present
!
The terms
are simple – read
here
:
http://umka.com/eng/news/
The Danube story is a book with illustrations, an audio attachment (a CD and a QR code with a link to a music online resource), a music play, and a board travel game.
Roman Kril, the author of the project and the leader of the
"Ocheretyany Kit"
band, said during their presentation at Radio Kultura: "It is a sort of journey where the key historical markers and features of Bessarabia are woven into a love story. The protagonist of the story is chumak Vasyl, whose oxen eventually fell ill, so he found himself at a bazaar in Tarutyn and there, in fact, he met his love. That's when his Danube story began..."
Published with the support of the Ukrainian Cultural Foundation.