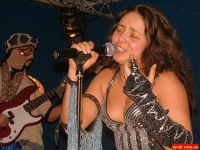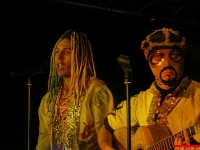 Yanka Kozyr's Orchestra is:
* Original stage costumes
* Unique masks
* Colorful treated vocal
* Modern way to realize theatrical ethno-art-rock music
* Frank & shocking show
The theatrical, mysterious folk action, effective & fantastic energy of the singer,
taken together with the work of the group, impresses everybody.
It's original and new (at least the performance is like nothing in Ukraine has ever been).
So, let's get acquainted with this band!
information from:
http://www.myspace.com/yankakozyrsorchestra
photo from official site:
www.oyak.domivka.net