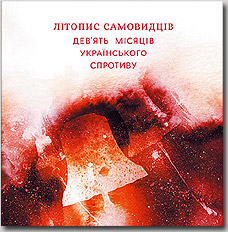 "From EuroMaidan to the ATO, from November 2013 to the summer of 2014 – this book traces in the chronological order the change of attitudes and deep psychological transformation in the Ukrainian society. The collective portrait of the" birth of the nation" that within a few months passed the way from peaceful protest to the national liberation war is made of the then most popular posts in socials networks, speeches online, fragments of news feeds, etc. Over a hundred authors of the collection, including both well-known writers, bloggers, journalists, and anonymous on-line "nicknames" are united by one common thing: they were all living witnesses and participants of the most dramatic events of the modern Ukrainian history, and all their thoughts and feelings, assessments and searches for meanings are recorded in the "participatory observation" mode. Thus, the reader is able to touch upon the history at the time of its direct creation."
In Ukrainian.
Type of the edition: hard cover
Format: 200x200 mm
Number of pages: 312, illustrated
Publisher: KOMORA, Kyiv
Contents:
- Svitlana Aleksievych. Vy rozhornete tsju knyzhkuu i ne zmozhete zakryty...
- Tetiana Teren. Vid uporjadnyka
- Oksana Zabuzhko. Zamist' epihrafa
- Lystopad
- Hruden'
- Sichen'
- Ljutyy
- Berezen'
- Kviten'
- Traven'
- Vidkladene lito