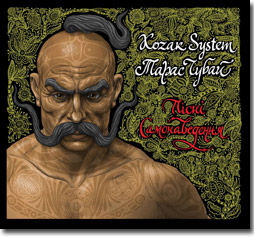 Enjoy and share, please )
We announce the special offer
"Chubay + Kozak System: a new album – For Free!"
During the action, you will have the opportunity to receive as a present the CD
"HOMIN' Songs"
!!
For this purpose, you need to order no less than five of any of our items (discs or books) – and then you will be able to receive the new work by Chubay & Kozak System free, AS A PRESENT!
Attention!!! In order to receive the free disc, you need to write in the comment to your order: Homin' Songs – as a present. That's it. But without it – the disc will not reach you. The album "HOMIN' Songs" in this case should not be included into the order – only if you want to receive more than one copy.

In a similar way, you can obtain "Thank You" by JAMALA and other items from "For FREE!" section as a present