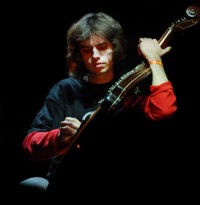 Georgiy Matviyiv was born on September, 11, 1986 in town Nikolaev, in family of office workers. His first acquaintance with bandura happened at school "Kobza-player art" at Nikolaev Municipal Collegium (the creative leader of school is Valentina Sechko, teacher - Alain Vasyutyna). From 1998 to 2000 year Georgiy is student of musical school number 1 (a teacher is Vasyutyna Alain). 2000 - 2003 years - pupil, and in posterior is the student of Svetlana Kyrylyuk in Nikolaev Higher Musical School.
In 2003 Georgiy entered school of pedagogical practice at Odessa State Musical Academy of A.V. Nejdanova (teacher - the professor Nina Morozevych ), and became her student in 2004.
For Georgiy bandura is not just a folk instrument, but the way of of self-expression in music. The desire to create music appeared in age 12 years. From 2003 to 2006 year he became an author of more than 20 instrumental plays for a bandura (different form, in jazz, romantic and New Age styles with the use of new playing techniques), instrumental plays for the trio of banduras and bandura with a guitar.
Optional lessons on composition in the class of senior teacher Sergey Shustov extended the borders of Georgiy artistic imagination about style and form and were helpful in writing of plays in styke of tonal - extended music: variations for piano, Prelude and Fugue for a bandura and Sonata for bandura and piano. In 2009 enrolled the graduate in the Odessa State Musical Academy of A.V. Nejdanova, in the class of professor Morozevich N.V.
information, photo from the official site:
http://www.georgiy-matviyiv.od.ua/